Homepage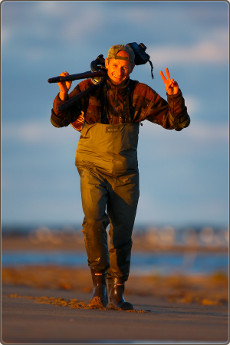 Welcome to my gallery of wildlife and nature photography. The photographs I here present constitute the result of my long-term passion of nature observation and show the beauty and species diversity of Polish wildlife.
I have been dealing with wildlife photography for many years. I am trying to take increasingly better photos. Do I succeed? You decide. The above, however, is not easy as good nature photography consists in numerous elements which have to coexist altogether in the same place and time. I think here about such parameters as proper light, interesting shot or situation from animal life as well as correct distance from the photographed object, which is especially difficult to achieve when the object is a wild and therefore skittish animal.
I hope this website shall for you be a source of nice esthetic sensations and shall allow you to depart from the dullness of everyday life in a civilised world at least for a while, as well as to get to know our native wildlife better. Let me here wish you unforgettable experiences and ask you for comments and evaluation of my photographs, which shall make it possible for me to draw constructive conclusions and master my workshop in future.

Paweł Wacławik
New photos